Lexington Real Estate Market Update: September 2023
Are you interested in the current real estate trends in Lexington, Massachusetts? Look no further! Here's the latest market update for September 2023.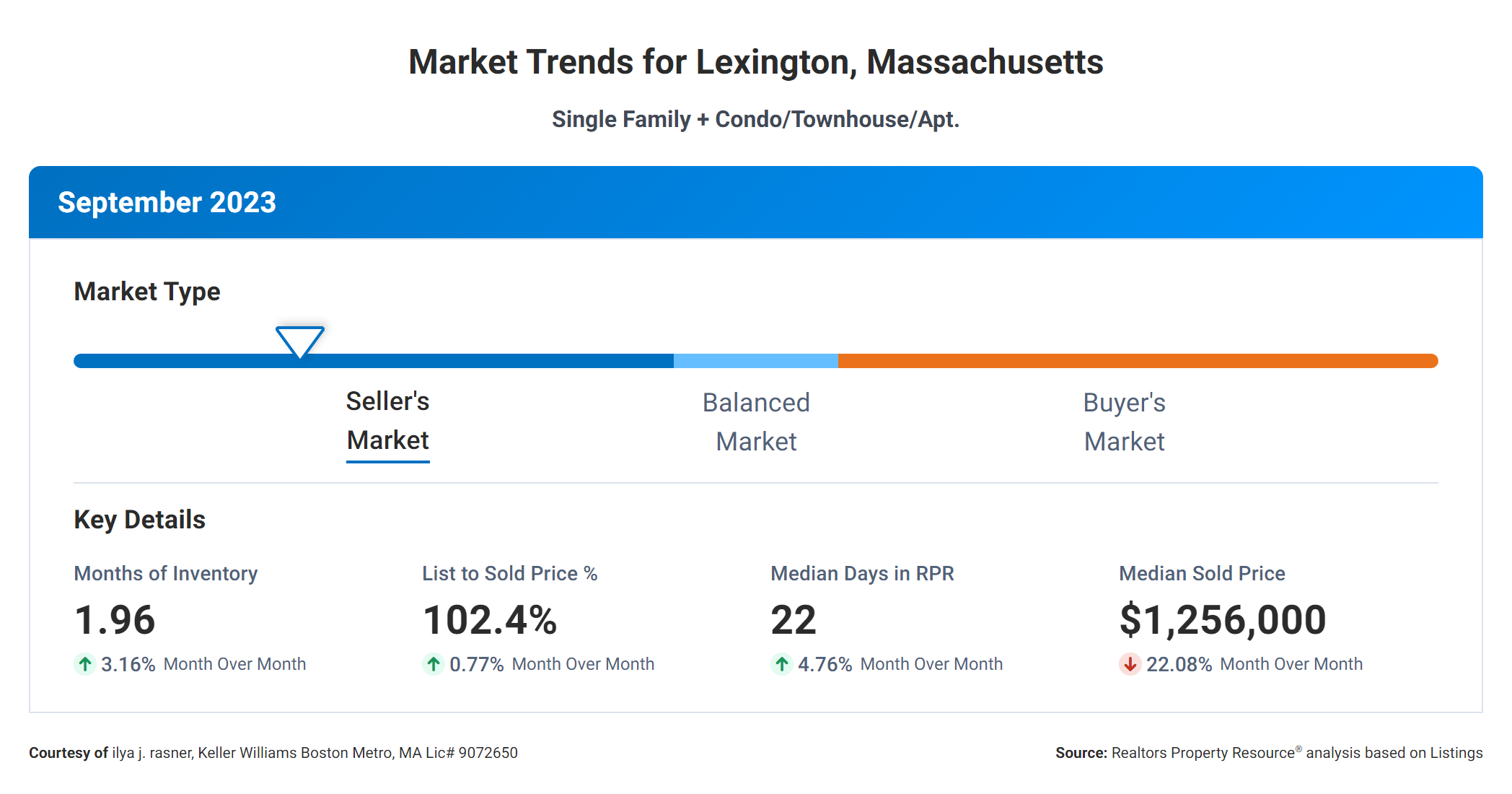 Months Supply of Inventory
As of September 2023, Lexington is experiencing a real estate market with a scarcity of available properties. The Months Supply of Inventory stands at a mere 1.96 months, indicating a tight market. This means there's fierce competition among buyers for the limited homes on the market. Over the last year, there has been a significant decrease of 34.45% in the Months Supply of Inventory, making it an excellent time for sellers to list their properties.

List to Sold Price Percentage
The List to Sold Price Percentage in Lexington is currently robust at 102.4%. What does this mean for sellers? It signifies that sellers are consistently receiving offers near or even above their asking price. If you're looking to maximize your return on investment as a seller, this market condition is very promising.

Median Days on Market
Homes in Lexington are selling at an astonishing pace. The median days on market is just 22 days, illustrating the high demand and desirability of properties in the area. For sellers, this means a swift turnaround and the ability to move on to their next adventure quickly.

Median Sold Price
In September 2023, the Median Sold Price in Lexington reached an impressive $1,256,000. This figure reflects the strength of the local market and the value placed on properties within the community. If you're a prospective buyer, it's essential to be aware of these pricing trends and work closely with a trusted REALTOR® to ensure you make well-informed decisions.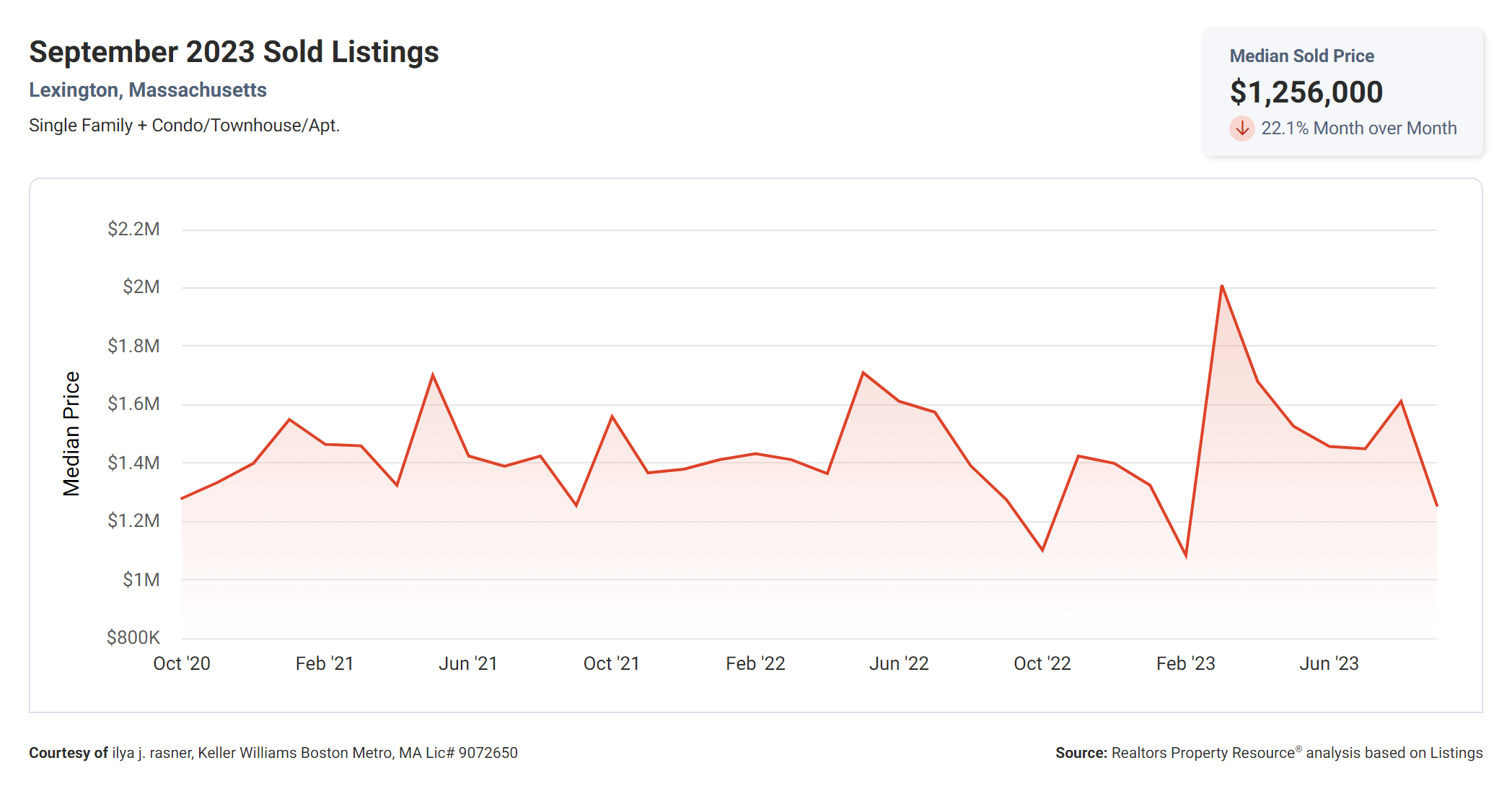 In conclusion, Lexington's real estate market in September 2023 is characterized by tight inventory, strong list-to-sold price percentages, rapid sales, and impressive median sold prices. The real estate market in Lexington is dynamic, and staying connected with professionals who understand its nuances is essential.
For more in-depth information on the September 2023 market report and to gain a comprehensive understanding of Lexington's real estate trends, click below to download the full report. Whether you're a buyer or a seller, we're here to provide the guidance and expertise you need to navigate this vibrant market successfully.