Going Green, Selling Smart: How Sustainable Upgrades Can Maximize Your Home's Selling Potential
If you're considering selling your house, you might be surprised to learn just how much buyers value energy efficiency and eco-friendly features in today's market.
The National Association of Realtors (NAR) published the 2023 Realtors and Sustainability Report which states that "48% of agents and brokers found that consumers were interested in sustainability." As summer approaches, this concern for the environment rises and becomes more evident.
So, why does this matter to you as a seller? It's essential to understand what you can do to enhance the appeal of your house to today's buyers. According to Jessica Lautz, Deputy Chief Economist and VP of Research at NAR, homebuyers frequently choose homes that reduce their environmental impact and monthly energy bills. Promoting green features and energy-related information to potential homebuyers holds significant value.
Enhancing You Home's Appeal through Upgrades
If you plan to enhance your home's green appeal, working with a local realtor is essential for understanding buyer preferences in your area. According to the NAR research, the green features listed below are essential to homebuyers on a national scale:
windows, doors, and siding (39%)

proximity to frequently visited places (37%)

a comfortable living space (37%)

utility bills and operating costs (25%)
Although you cannot change the location of your home, there are several adjustments you can implement to improve its environmental sustainability. Take a look at the infographic below, which presents ENERGY STAR recommendations that you can consider for making eco-friendly modifications.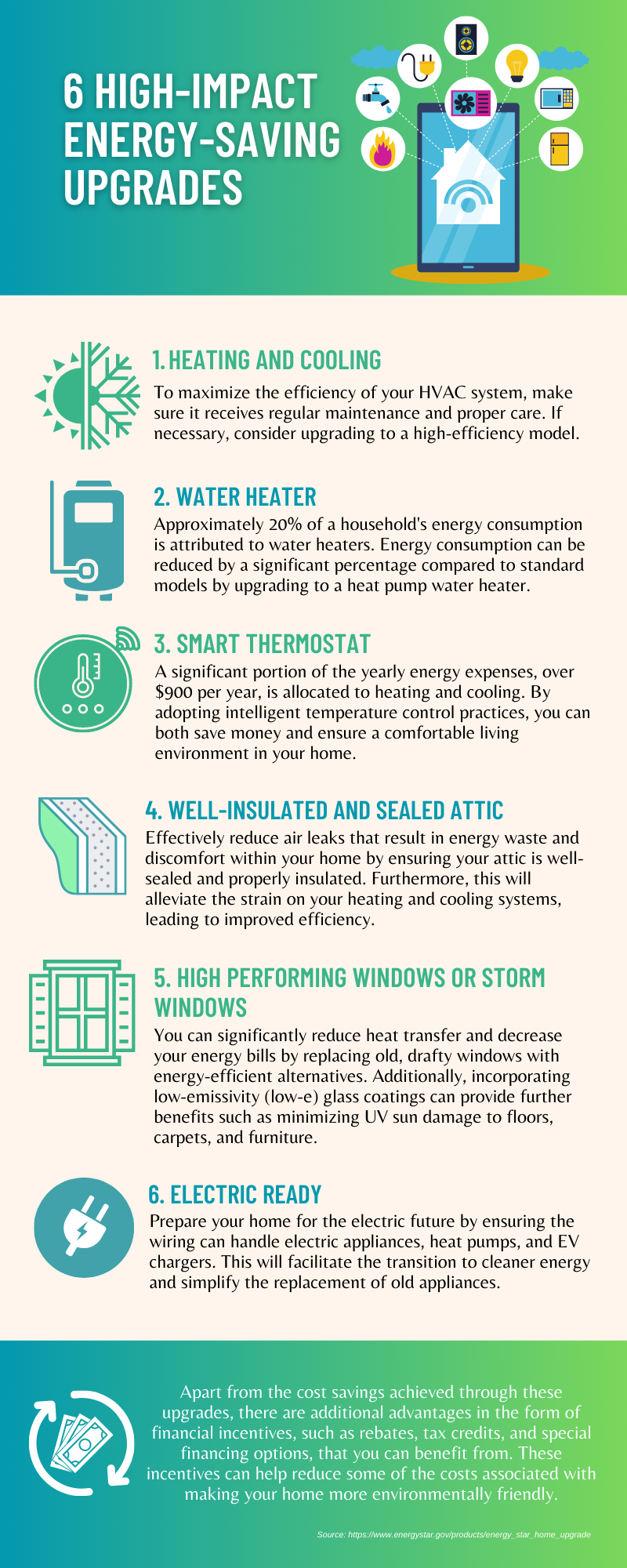 Preparing to Sell with the Help of Real Estate Agents
It's important to understand the added value that real estate agents can provide to the process as you prepare to sell your home. They could guide you on which improvements would be most appealing to buyers in your area and how to showcase the green facets in your listing. If you've recently made these improvements, advise your REALTOR® so they can promote them in your listing.
Ultimately, incorporating energy efficient and eco-friendly elements can increase the desirability of your property for prospective home buyers.
Selling Your Home?
Get your home's value - our custom reports include accurate and up to date information.
Get Home Value