The Best Holiday Lights In and Around Boston
There's nothing better than a great holiday light display to put you in the holiday spirit. Whether you're looking to bundle up and spend a few hours outside marveling in the lights all around you or would rather get in your PJs and drive slowly through a neighborhood near or far the list below will help you find the best place to spend an evening!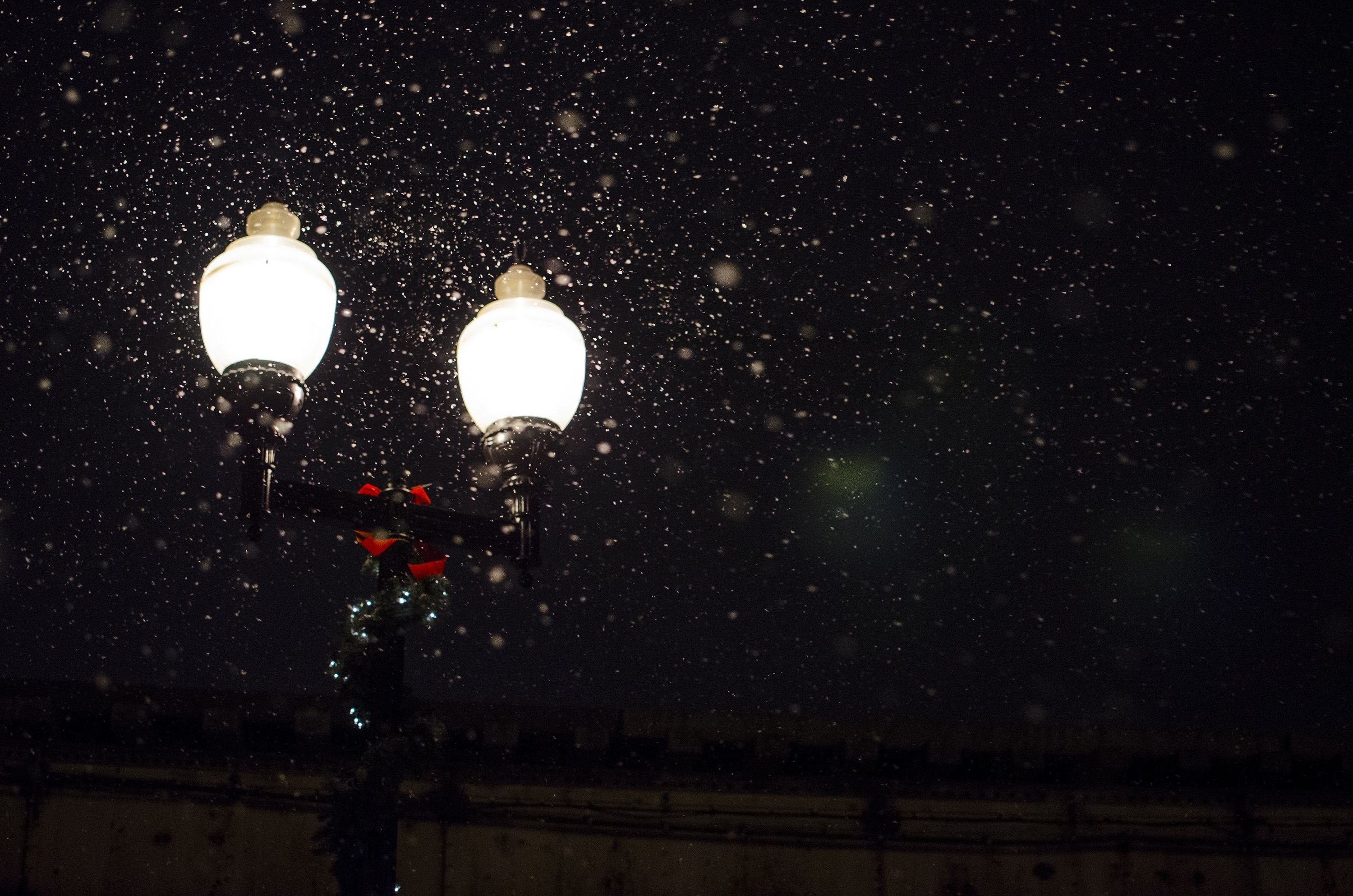 Illuminations Tour – Somerville
December 17, 2016, 4:30pm – 10:00pm
$
Every year residents of Somerville transform their homes with lights, illuminated ornaments, and shrines of devotion and fantasy. Join the fun by participating in the Illuminations Tour, a 45-minute trolley ride featuring the city's brightest displays, conducted by the Somerville Arts Council. Tours leave from (and return to) Somerville City Hall where coffee, hot chocolate and cookies are served. Tickets go on sale 12/4/16 and sell out quickly.
Blink! - Faneuil Hall
Nov 20, 2016 - Jan 1, 2017
FREE
Blink! – a state-of-the-art light & sound extravaganza returns to Faneuil Hall Marketplace & Marketplace Center. Nightly shows featuring the Music of the Holiday Pops Nov 20 – Jan 1. The first show starts on the Main Tree at Marketplace Center and on the trees in South Market at 4:30 pm and runs every hour on the half hour. The North Market show begins at 5:00 pm and runs every hour on the hour.
Lights of Boston - Copley Square
Dec 17-20, 2016
FREE
Lights of Boston presented by luminARTZ will transform the Dartmouth Street side of the Boston Public Library with 3D projections, sharing the message of peace, hope and unity each evening from 5:00 p.m. until 10:00 p.m., looping every 10 minutes. Produced by artist Anthoy Bastic, this is the first time in the United States.
Winter Lights - Rose Kennedy Greenway, Boston
December 2016 - March 2017
FREE
Winter Lights on The Greenway is a number of lighting displays intended to bring warmth and cheer to The Greenway during the darkest part of the year. Lighting displays can be seen on the Greenway from December thru mid-March.
Winter Boston, City Hall Plaza, Boston
December 2016 - February 2017
FREE
Visit Boston's City Hall this holiday season to enjoy lights, a holiday tree, holiday shopping market, and a public ice skating path. ($10 a person for skating). Finish your visit with a stop at the Urban Lodge for a cold beer.
ZooLights at the Stone Zoo - Stone Zoo, Stoneham
Nov 25, 2016 - Jan 1, 2017
$
Enter a winter wonderland of tree-lined paths lit by thousands of twinkling lights. Stroll through festively decorated Yukon Creek, home to bald eagles and Canada lynx. Children meet Stone Zoo's reindeer up close during the nightly photo opportunities and can visit with Santa, who awaits their arrival in Santa's Castle (until 12/23).
La Salette Shrine Lights – Attleboro
Nov 24, 2016 - Jan 1, 2017
FREE; donations welcome
Since 1953 The La Salette Shrine lights display has been drawing large crowds during Christmastime. Visitors can see angels, snowflakes, the Three Kings, the Peaceable Kingdom and more lit up in over 300,000 lights, many energy-efficient LEDs over 10 acres. Hundreds of creches can be viewed from around the world in the International Crech Museum. There is also the Outdoor Creche of Bethlehem with Clopper the Christmas Donkey and concerts with Father Pat and various artists.

Festival of Lights - Edaville, Carver
Nov 18, 2016 - Dec 31, 2016
$$
Edaville is transformed with over 17 million lights illuminating the park into a winter wonderland. Enjoy a train ride through the grounds while staying warm and dry. Plus, enjoy over 90 amusement rides and a visit with Santa in one of the indoor play areas.
The Enchanted Village - Jordan's Furniture, Avon
Nov 19, 2016 - Jan 1, 2017
FREE
A true New England tradition, take a stroll through The Enchanted Village. Created in 1958 for Jordan March Downtown Crossing, the holiday display has been restored and includes 59 mechanical figurines and 18 vignettes. FREE
Visit the Enchanted Ice, our indoor ice skating park. Leave your hats, gloves and jackets behind as you skate to holiday music and theatrical lights on over 4,000 square feet of artificial ice! It's a one-of-a-kind experience for the entire family! $5 a person to ice skate.
Winter ReImagined – Boylston
Nov 25, 2016 - Jan 8, 2017
$-$$; Members and children under 6 FREE
Marvel at glittering light displays indoors and out, as evening transforms the Tower Hill Botanic Garden into a winter wonderland. The decorated trees hold thousands of handcrafted ornaments, and there are fire pits, children's activities and live music.
Willing to drive a little further…don't miss these one of a kind holiday experiences
Bright Nights at Forest Park, Springfield MA
November 23, 2016 – January 1, 2017
$
Since 1995, Bright Nights has welcomed more than 3.8 million visitors. The makers of the annual display custom-weld frames for a well-crafted, larger-than-life experience for the whole family.
Santa's Village, Jefferson, N.H.
$$
Santa's Village is even more magical in winter where Santa greets every child, and if you stay until after dark beautiful lighting can be found throughout the grounds. The park has 18 rides open for fun this season.
Strawbery Banke Museum, Portsmouth, N.H.
December 3, 4, 10, 11, 16, 17, 18
$
Strawbery Banke Museum's 37th annual Candlelight Stroll provides a walk around the Portsmouth's historic waterfront neighborhood, the paths and landscape as well as the Museum grounds glow with hundreds of candle lanterns. Enjoy the sounds of holiday music and the scent of woodsmoke from the bonfire during your walk.